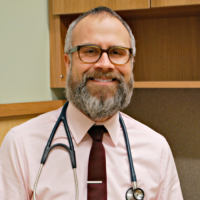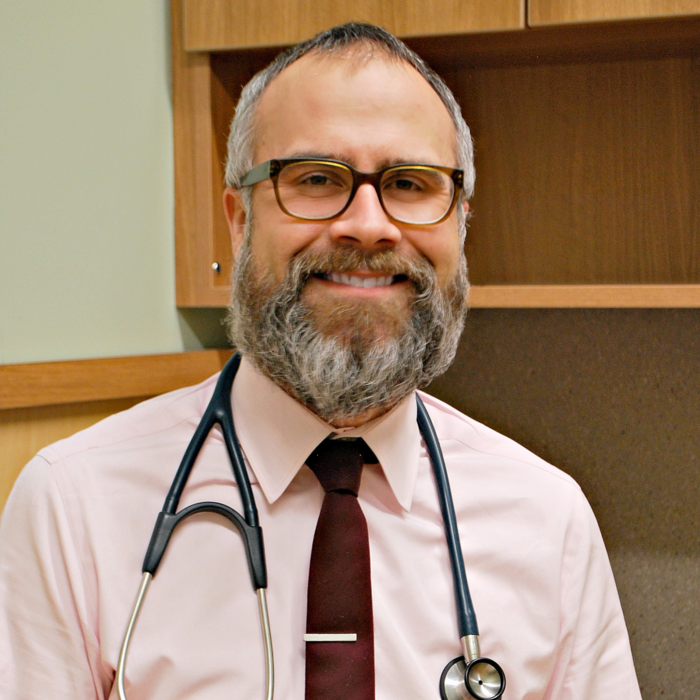 I'm a Pennsylvania native and went to the University of Pennsylvania for veterinary school. After working for a year in private practice, I completed a rotating internship at the VCA Norwalk/Shoreline referral hospitals in Connecticut. Thereafter I completed an internal medicine residency at the University of Wisconsin.
Upon becoming a board certified internal medicine specialist, I returned to the University of Pennsylvania as faculty, where I spent 4 years running the hemodialysis and blood purification service. I have completed a long-distance nephrology and hemodialysis fellowship under the training of Dr. Larry Cowgill at the University of California, Davis. I joined the FHA team in September of 2016. In 2018, I became President of the American Society of Veterinary Nephrology and Urology.
Clinical Areas of Interest
Nephrology
Urology
Hemodialysis and extracorporeal therapies
Acute kidney injury
Glomerulonephritis
Why Do You Work at Friendship?
I like being part of a collaborative, innovative, and proficient team. We work together to create every opportunity for our patients to beat their illnesses.
Education
BS Biology- University of Pittsburgh
VMD- University of Pennsylvania
Board Certifications
Diplomate, American College of Veterinary Internal Medicine (Small animal internal medicine)
Publications and Research
Journal Articles
Foster JD, Drobatz KJ, Cowgill LD. Associations between dialysate sodium concentration and plasma sodium concentration of dogs receiving intermittent hemodialysis treatments. Am J Vet Res. 2018;79(4):450-454.
Foster JD, Krishnan H, Cole SJ. Retrospective characterization of subclinical bacteriuria, bacterial cystitis, and pyelonephritis in dogs with chronic kidney disease. J Am Vet Med Assoc. 2018;252(10):1257-1262.
Cianciolo RE, Foster JD, Martinez M, Lees GE. Glomerular atherosclerotic emboli in a dog. J Am Vet Med Assoc. 2017;250(5):515-517.
Foster JD. Update on Mineral and Bone Disorders in Chronic Kidney Disease. Vet Clin North Am Small Anim Pract. 2016;46(6):1131-49.
Tauk B, Foster JD. Treatment of ibuprofen toxicity with serial charcoal hemoperfusion and hemodialysis in a dog. J Vet Emerg Crit Care. Nov;26(6):787-792. 2016
Kelly KL, Drobatz KJ, Foster JD. Effect of fenoldopam continuous infusion on glomerular filtration rate and fractional excretion of sodium in healthy dogs. J Vet Intern Med. Sep;30(5):1655-1660. 2016
Dowling SR, Webb J, Foster JD, Ginn J, Foy DS, Trepanier LA. Opportunistic fungal infections in dogs treated with ciclosporin and glucocorticoids: eight cases. J Small Anim Pract. 2015. 57(2), 105–109.
Gross C, Cianciolo RE, Lees GE, Brown CA, & Foster JD. Proliferative, necrotizing and crescentic immune complex-mediated glomerulonephritis in a cat. Journal of Feline Medicine and Surgery Open Reports. 2015 1(2):1-6.
Mans C, Foster JD. Endoscopy-guided ectopic egg removal from the urinary bladder in a leopard tortoise (Stigmochelys pardalis). Can Vet J. 2014 Jun;55(6):569-72.
Foster JD, Sample S, Kohler R, Watson K, Muir P, Trepanier LA. Serum biomarkers of clinical and cytologic response in dogs with idiopathic immune-mediated polyarthropathy. Journal of Veterinary Internal Medicine. 2014;28(3):905–911.
Foster JD, Trepanier LA, Ginn JA. Use of linezolid to treat MRSP bacteremia and discospondylitis in a dog. J Am Anim Hosp Assoc. 2014;50 (1):53-8.
Foster JD, Hartmann FA, Moriello KA. A case of apparent canine erysipeloid associated with Erysipelothrix rhusiopathiae bacteraemia. Vet Dermatol. 2012;23 (6): 528-e108.
Foster JD, Pinkerton ME. Bilateral ureteropelvic junction stenosis causing hydronephrosis and renal failure in an adult cat. J Feline Med Surg. 2012;14 (12): 938-41.
Review Articles
Foster JD. Focus on Pharmacology: Use of Antibiotics in the Urinary Tract. Today's Vet Practice. In press, 2017.
Foster JD. Update on Mineral and Bone Disorders in Chronic Kidney Disease. Vet Clin North Am Small Anim Pract. Nov;46(6):1131-49. 2016.
Foster JD. Canine chronic kidney disease: current diagnostics & goals for long term management. Today's Vet Practice. 2013;3 (5): 21-6.
Textbook Chapters
Foster JD. Oliguria. In: Drobatz K, Rozanski E, Silverstein D, Hopper K, eds.: The Textbook of Small Animal Emergency Medicine, St. Louis, Expected Publication 2017, Wiley.
Foster JD. Grape and Raisin Toxicity. In: Drobatz K, Rozanski E, Silverstein D, Hopper K, eds.: The Textbook of Small Animal Emergency Medicine, St. Louis, Expected Publication 2017, Wiley.
Foster JD, Humm K. Renal and Urinary Emergencies. In: King L, Boag A, eds.: BSAVA Manual of Emergency and Critical Care, ed 3, St. Louis, 2017, Wiley.
Kunder D, Foster JD. Cutaneous manifestations of internal disease. In: Little S, ed.: August's Consultations in Feline Internal Medicine, ed. 7, Philadelphia, 2015, Elsevier