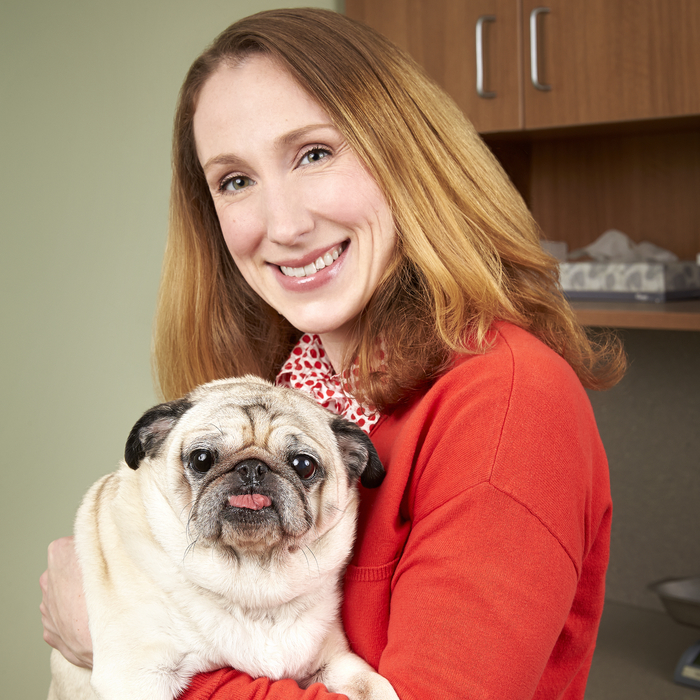 Tanya Boris-Cass,
RVT
Practice Manager, Specialty and Emergency Services
I was born and raised in a small town on the Jersey Shore. I attended the University of South Carolina, and earned a bachelor's degree in Biology. In my time away from Friendship, I enjoy spending time with my husband Larry and daughter Madeline, competing in triathlons, and eating great food.  We are currently without pets, but are searching for that perfect little puppy.
Working at Friendship has been a great experience. I have been here since May of 2003.  I came to FHA a year after moving to the DC area in hopes of gaining experience for my vet school application. I started as an ICU technician. I then had the opportunity to work in internal medicine, oncology, surgery, dentistry, and in various management roles.  Unfortunately, vet school didn't work out, but my work as a veterinary technician has been very fulfilling.
Deb Coverley
Specialty Manager
I was born in Rockville, Maryland, but spent a number of years living in Grand Turk, Turks and Caicos, a small island in the West Indies, where my parents are originally from. Growing up in the Caribbean is where my love of animals first began. Although it wasn't common for people to have cats and dogs as domestic animals, I remember having a desire to take care of them and to always feed and nurture them. This has always been a passion of mine.
I joined the Friendship team in 2011 and since then my love and animals has only blossomed. I have held several roles in time here at Friendship, from Client Care Technician, Veterinary Assistant, Internal Medicine Coordinator, and now Specialty Services Supervisor for the past three years. In my free time, I like to spend time with my family and with my fur babies, Zapphara, my 12 year old cat, and Suki, my 10 year old Shih Tzu.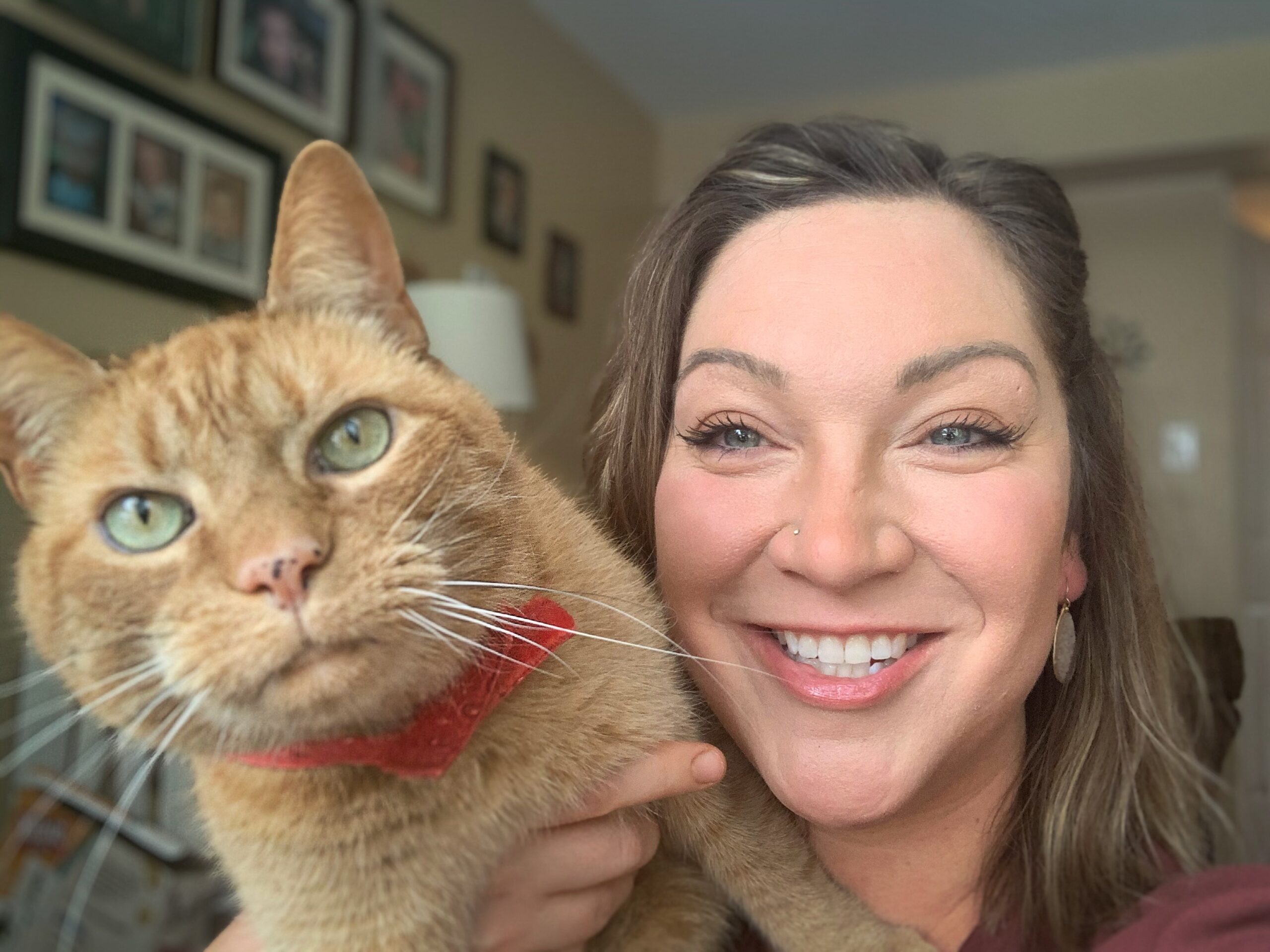 Sara Crosman
Marketing Manager
I grew up in the Philadelphia suburbs where I was always surrounded by pets.  Dogs, cats, birds, fish, hamsters, guinea pigs – you name it!  A career in the veterinary world almost seemed inevitable.
I graduated from Penn State (We are!) where I received my degree in Public Relations and Advertising, with a minor in Sociology.  After graduation, I spent 3 years at an interactive marketing agency in New York, where my clients ranged from HBO, Miramax, and The Weinstein Company, to Penguin Group and Dewars.  In 2009 I relocated to the DC area and joined Friendship the following year. I have enjoyed learning the veterinary industry and working closely with our Hospital Director, as well as my fellow administration colleagues.  I've been extremely fortunate to have found my niche in the veterinary community.
In my spare time I can be found trying to relax with my husband while also keeping up with the energy of our two boys.  We share our home with a high-maintenance orange tabby named Sir Paul McCatney and a sweet lady kitty named George.
Scott Fairley
Practice Manager, Primary Care and Operations
I grew up in Carroll County, and have spent most of my life living in Maryland. I graduated from the University of Maryland with an undergraduate degree in English and a Master's in Curriculum and Instruction. I enjoyed being a teacher in Montgomery County before transitioning into management roles. I am passionate about supporting organizations and the staff members that make them successful. To be part of a team that supports families in the local community is an honor.
I currently live in Frederick, MD with my wife Chelsea who is an archivist with the Library of Congress. I have two pets. A Chihuhua/Beagle mix who lives for cuddles named Ginny and her bashful cat brother Shaggy. I enjoy spending my free time traveling, visiting amusement parks, relaxing with my wife, and rooting for the Capitals, Ravens, and Orioles.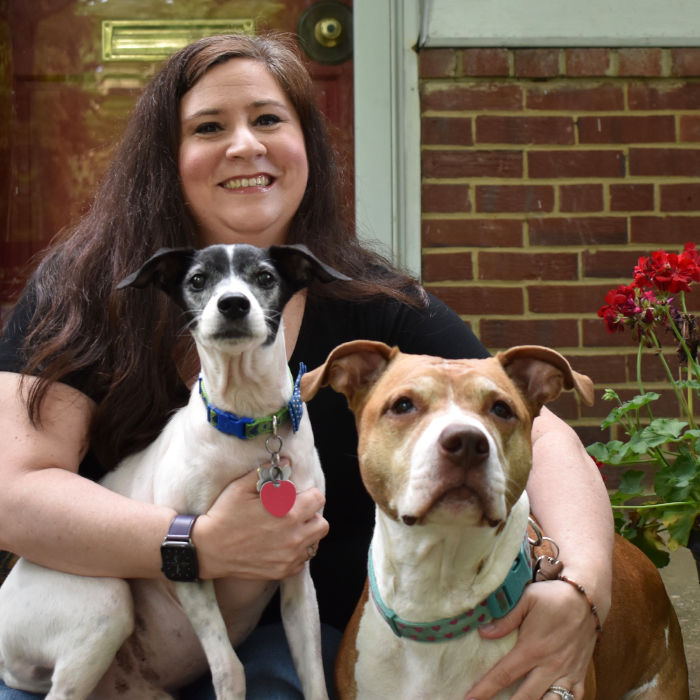 Patti Garra,
LVT
Patient Care Supervisor
I was born in Germany (military family) and lived in Kansas and Florida before settling in Northern Virginia when I was 7 years old.  I grew up loving animals and was probably 4 years old when I decided I wanted to work with animals when I grew up.  I spent several summers working at my uncles Veterinary Practice in Tennessee.  I attended George Mason University and earned my bachelor's degree in Biology.
Upon graduation, I immediately started working for a small Primary Care Clinic in Northern Virginia.  I worked there until I joined the Friendship Family in May of 2011.  I started as an emergency technician and became a Patient Care Supervisor in December of 2013.  Emergency medicine is one of my greatest passions within Vet med.  Helping patients and their people when they need it most is incredibly rewarding and I love that it is constantly evolving and I am therefore, constantly learning.
When I am not working, I like to spend time with my husband, Chris and our 3 kids, Hattie, Maddie and Kyle.  I love everything Disney, and one day would love to work with the animals there.  I am an avid reader, and if I am not at Disney, you can find me at the beach.  My husband and I also enjoy spending time with our two pups, Holly and Dodger.
Jessie Hamilton
Client Care Supervisor
I grew up on a farm in West Virginia where my love for animals began. I attended Marietta College in Ohio, where I earned a Bachelor's degree in Health Science. I initially planned to go return to school to become a Physician's Assistant but my love for animals steered me in a different direction. I began working in the veterinary field in 2013 as a veterinary technician.
I moved to the DMV area in 2016 where I continued in the veterinary field and joined the Friendship Family in 2018, becoming a Client Care Supervisor in 2019. My passion is to help provide the best care I can for each and every pet that comes through our doors while simultaneously providing the best client care experience for each of their humans!
When I'm not at work I can be found at my home in VA with my fiancé Joe and our 4 furry children: our senior pitty Poptart, and our 3 cats Tommy Taco, Dawn, and Dakota.
Kiana Johnson,
LVT
Patient Care Supervisor
I was Born and raised in the DMV area. After high school I ventured off to South Carolina State University and majored in Biology with a minor in Chemistry Pre-Health. During my tenure I sought out a part time job as a receptionist at an Animal Clinic. Little did I know that my career in Veterinary Medicine would flourish.
I originally came to Friendship in 2013 and departed to Charlotte, NC to work on my Nursing Degree. Of course Friendship is home to me so I returned in 2015 and then  returned back to Charlotte in 2016 (I know I move a lot). Well third times a charm, I returned again in 2019 as Patient Care Technician and now I have the Privilege of being a Patient Care Supervisor.
During my downtime I enjoy crafting, bike riding, shopping, traveling and spending time with my husband Devon and our daughters Lola and Nori. Our four legged fur babies are Diamond, Bruno and Cat.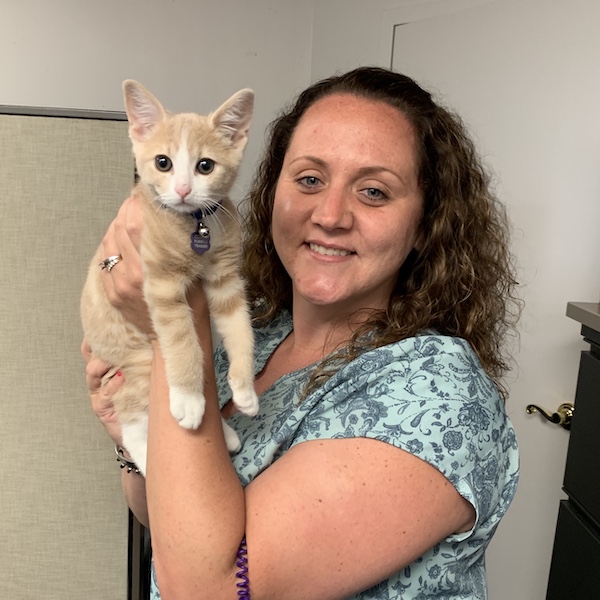 Amy Killion
Compliance Manager
Since joining FHA in 2007, I have held many positions within the hospital, ranging from ER/CC Technician, Oncology Technician, Technical Supervisor, ER/CC Veterinary Assistant, Patient Care Manager and Training & Development Manager. I recently transitioned into the role of Compliance Manager and I look forward to continue providing support to management, doctors, technicians, client care technicians and our clients in order to maintain Friendship values.
I currently live in Mechanicsville, MD with my giant puppy, Bowser and queen of the house, my orange lady cat, Hank! In my downtime, I enjoy cooking, watching food network, drinking coffee and taking a million pictures of my pets being cute.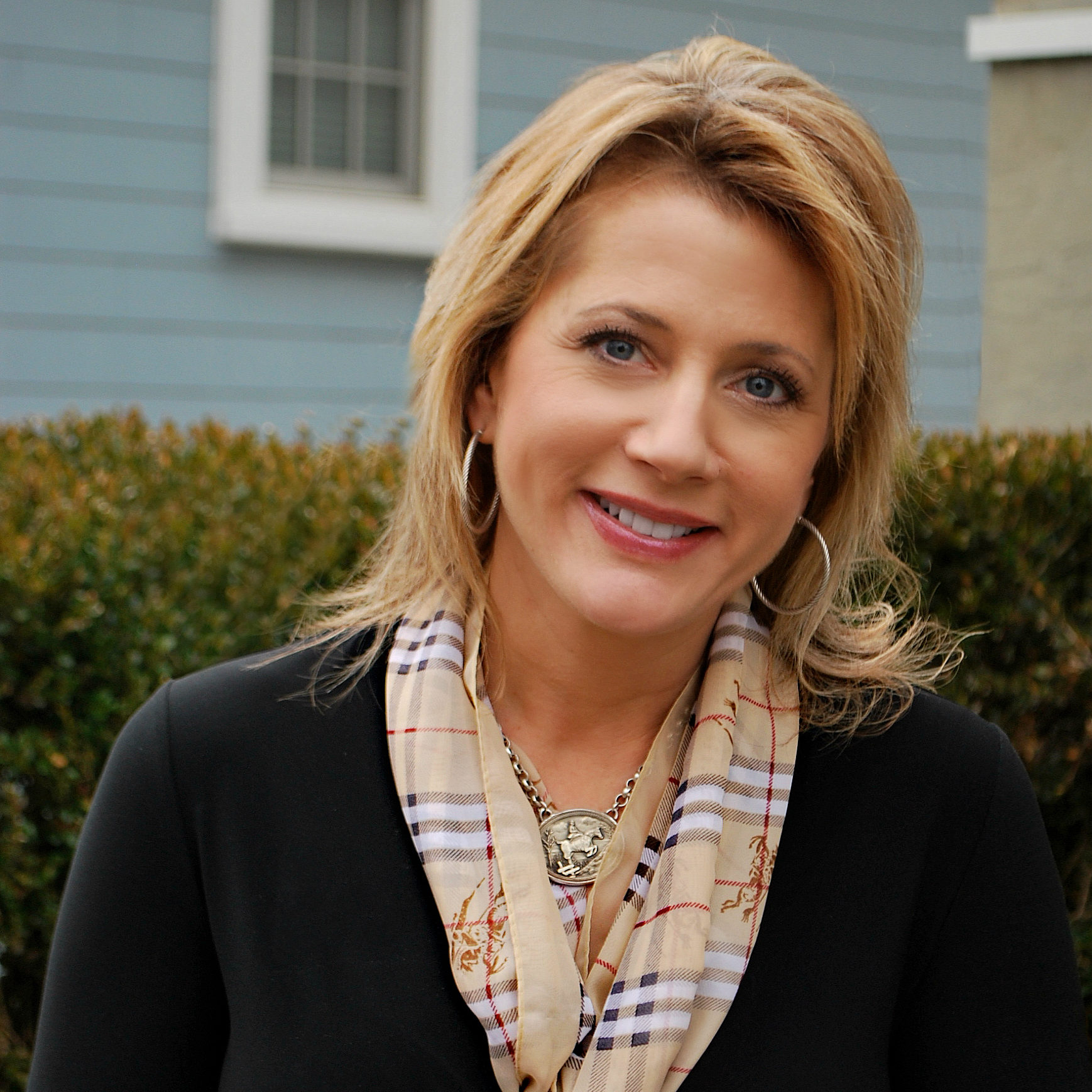 Kathy Leef
Veterinary Relations Manager
I came to Friendship as the Veterinary Relations Manager after a long career in the pharmaceutical industry.  My history with Friendship has allowed me to watch the hospital evolve over the years and it has been very fulfilling to be a part of such an incredible team.  As the relations manager I work closely with all of our  specialists to strengthen our partnership with referring practices as well as focusing on educational outreach in the veterinary community.  My pets are of the four legged kind but a bit large for our facility.  I have had horses and ridden since childhood which is a huge part of why I am and always will be an animal lover.
Jenna Luzier,
LGSW
Veterinary Social Worker
I am originally from Elizabethtown, Pennsylvania, a small town near Lancaster. I then attended Temple University in Philadelphia, where I earned both my Bachelor's and Master's degree in Social Work. Before joining the Friendship team, I had worked with a variety of populations including the homeless, individuals with severe mental illnesses and drug addiction, the blind, grieving children, and folks with intellectual disabilities. In my free time I enjoy making jewelry, painting, and playing video games. I live with my wonderful boyfriend Drew and our pets. We currently have a cat named Eve, an African-clawed Frog named Albie, a snail named Grover, and two fish named Faerie and Bing. I am extremely fortunate to have a job that combines my two passions: social work and animal welfare.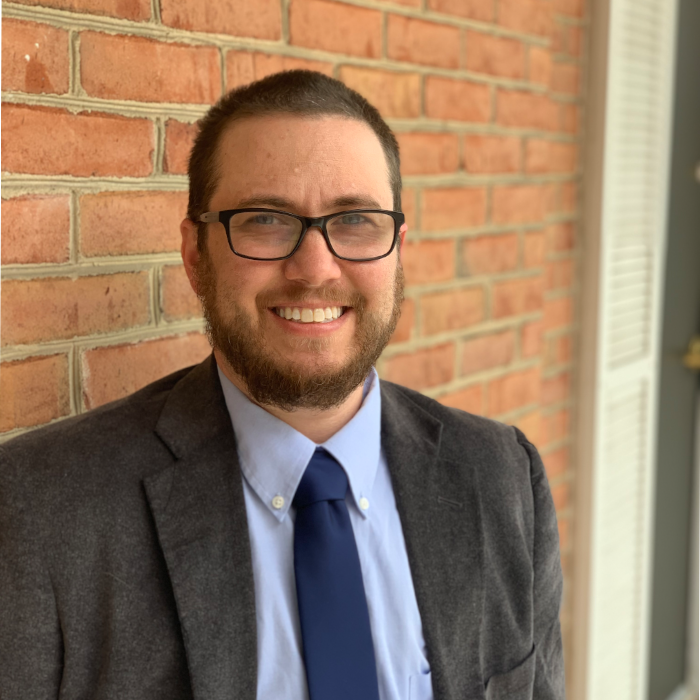 Kieran Mara
Hospital Director
I joined the Friendship family in January of 2000, after several years outside of the veterinary world in corporate management. My original plan was to stay for just a few months while I decided my next career move. Months turned into years because I fell in love with the hospital. In my role, I oversee hospital operations, and budget and strategic planning. I also work in conjunction with the managers on various projects and recruit all of the talented veterinarians we have on our team. I enjoy being able to make a difference every day in the lives of our patients, our clients, and our team members.
In the Fall of 2001, I met my wife, Caitie, at Friendship, so it even further cemented how special this place is to me. We were married in 2007 in Toronto (the first of three weddings to each other!). We live in Frederick, MD, and have three wonderful and energetic children – a son, Cormac, born in 2010, and twins, Brigid and Eamon, born in 2011. In my spare time, I love to play with the kids (building endless Lego sets) and watch bad reality TV with my wife.
We also have three wonderful dogs, Lola, a Chihuahua whose owner no longer wanted her, Stella, a Jack Russell Terrier who was abandoned at the hospital and Crosby a Golden Retriever. We have three cats, all adopted domestic short hairs, Mittens, Spirochete and Yoshimi, two guinea pigs, Duncan and Donut, and fish.
Alyssa McFarland
Client Care Manager
I grew up in a military household, so spent most of my life traveling around the U.S. and overseas. I spent much of my adult life in the beautiful state of Washington. Along my travels, I studied Pharmacology at the University of Wisconsin and currently am studying Neuroscience at George Mason University. My first position was as a pharmacy technician in college and have stayed in the medical field ever since! I have about 10 years experience in the veterinary field, including emergency medicine, speciality medicine, and general practice. I started as a veterinary receptionist, but have worked my way into management and previously was a Pharmaceutical Director. My interests include pharmacology, neurology, and radiology.
I hope to bring my previous experience and positive energy to Friendship's team. Using my experience from various areas within the veterinary community, I hope to help integrate that knowledge and maximize the client/patient experience. I love working one-on-one to develop and empower staff members from start to finish.
When I am not working, I can be found anywhere outdoors! I am an avid hiker, enjoy kayaking, swimming, paddleboarding, and reading. My other passions include volunteering to help people in the mental health community, especially people suffering from substance abuse disorders.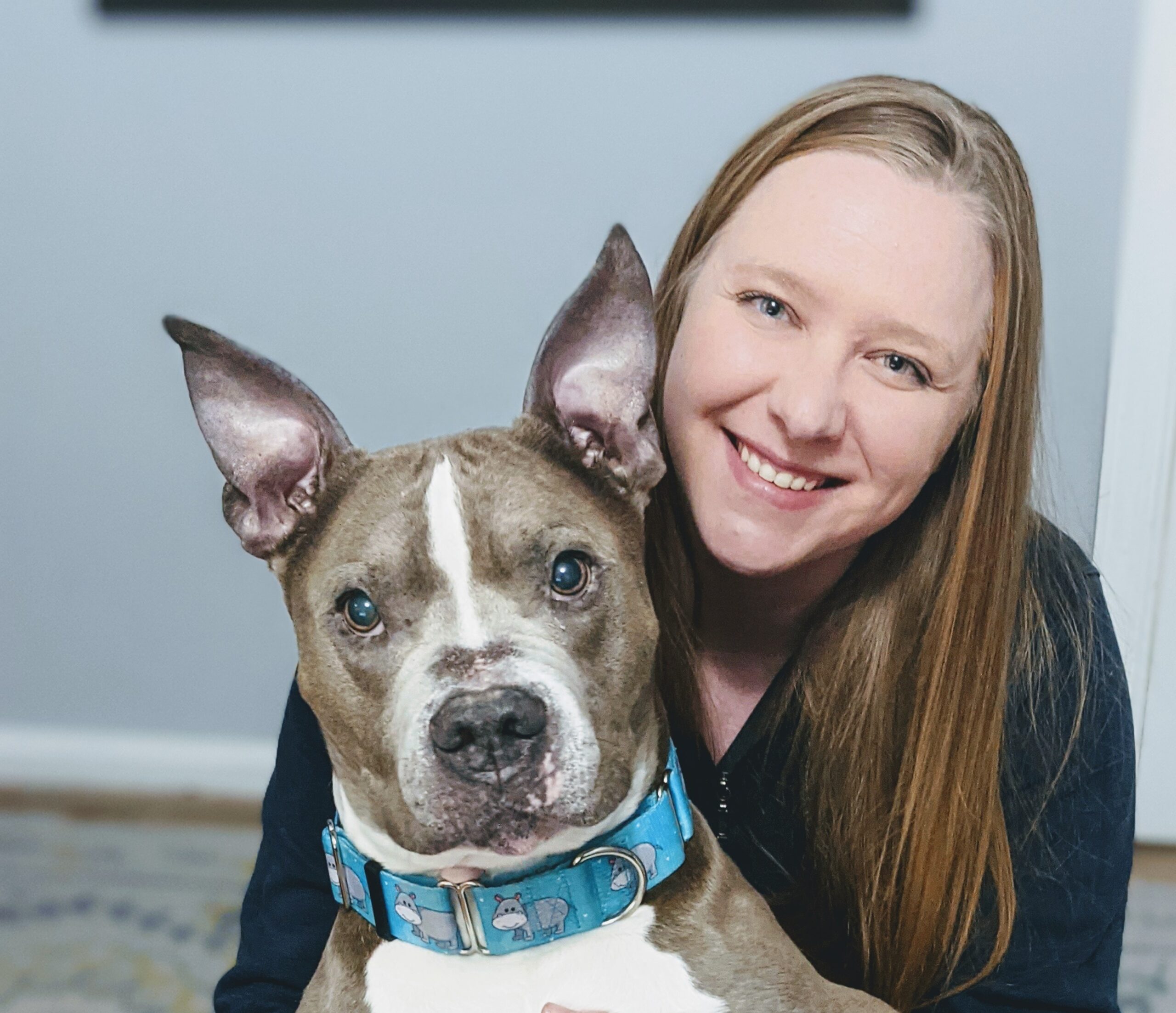 Kristin McWhirter,
LVT
Patient Care Supervisor
I grew up in Northern Virginia. After graduating high school in 2006, I worked at the Vola Lawson animal shelter as an animal care technician for 5 years before leaving to pursue a career in veterinary medicine. I briefly worked at a primary care clinic in Fairfax Virginia before joining the amazing team at Friendship in July of 2012. I began in the urgent care department before transitioning to the ICU after Friendships expansion in 2015.
In December of 2019, I accepted a position at the Animal Behavior Wellness Center working for a board-certified veterinary behaviorist before returning to Friendship as a patient care Supervisor in December of 2020. Emergency medicine is one of my greatest passions. I am excited to bring what I learned from behavior into emergency medicine to benefit our patients, owners, and staff.
In my free time, I like to relax with my husband Brandon and our dog "Pig". We love spending as much time outside as the weather will allow. We also enjoy vacationing in the outer banks as much as possible.
Mickey Sigsbee
Facilities Manager
I grew up in Lake George, NY but moved to Maryland for high school and college, graduating from Rockville High and Garrett College where I studied Forestry.
I ran a printing press for a couple decades and then moved into building maintenance.
I live in Kensington, MD with my wife and our 20 year old son.  I enjoy cooking, ping pong, darts, reading, boating, fishing, and fixing things. At this point in time we have just one cat, Mo, who is hopelessly devoted to me.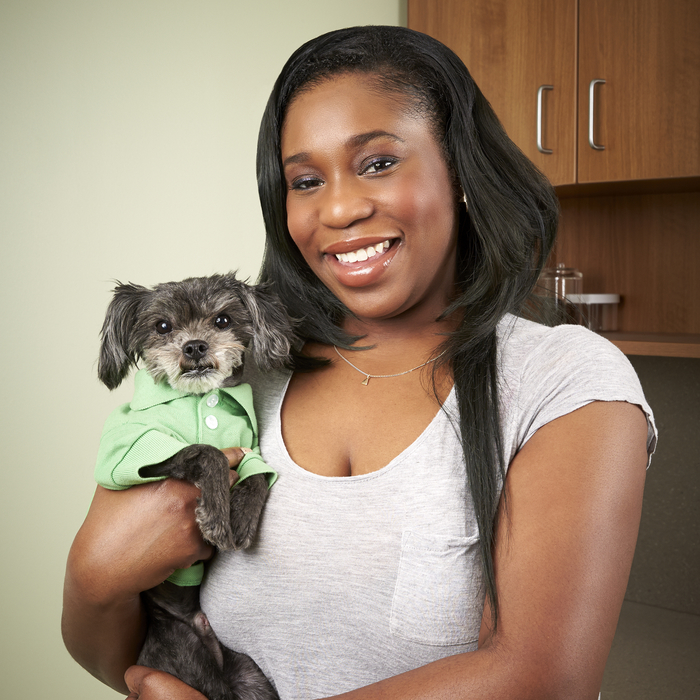 Sophia Stoute
Primary Care Manager
I am originally from Baltimore and moved to DC after attending the University of Maryland at College Park. After graduating with a degree in Sociology, I ended up here at Friendship! Since being here I went from pet-less to having a plethora of pets! I currently have 2 dogs: Niko, and Apple as well as one cat: Bacon.
Since joining FHA, I have held many positions within the hospital, ranging from the client care department, Vet Assistant, Primary Care Supervisor and now as the Primary Care Manager.
Eric Swaringer
Client Care Supervisor
I was born and raised in Washington, DC. I joined the Friendship team in April of 2016 as a Client Care Technician and moved into my current role, Client Care Supervisor in 2018.
Shawntaye Thomas-Dalton,
LVT
Patient Care Supervisor
Born in Prince George's County, MD, but moved to Southwest Louisiana at the age of 11. I've always loved animals. My animal health experience started as a young teen working for the Calcasieu Parish Animal Control. In college as an animal science major, I gained experience in large animal medicine studying swine and sheep production. Also, I volunteered at a mixed practice called Bayou South Animal hospital.
I was a pageant queen, coach, and judge. Danced for a semi-pro football team. Modeled and worked for a fashion designer. And, I had been speaking publicly since I could remember. There's no surprise that at the age of 18 I became a FM on-air personality. I worked in radio for 8 years at Townsquare Media hosting concerts, charity events, entertainment conferences, voiceover and more. I started practicing yoga and meditation in 2010. I became a 200 hour registered yoga teacher in spring 2020.
In 2014 I moved to Houston, Tx to pursue vet tech school. My career started in general practice/reproduction at Brittmoore Animal Hospital. I finally made my way back to the east coast to pursue emergency medicine at Friendship hospital for Animals in 2017. My current interests include mentoring team members and improving my patient care/advanced skills. I hope to become a specialist and/or teach CE in the future.
Kyle Trainer
Inventory and Laboratory Manager
I started at Friendship on November 19, 2004.  I have worked here as an Animal Care Specialist, an Inventory Assistant and at my current position Inventory Manager.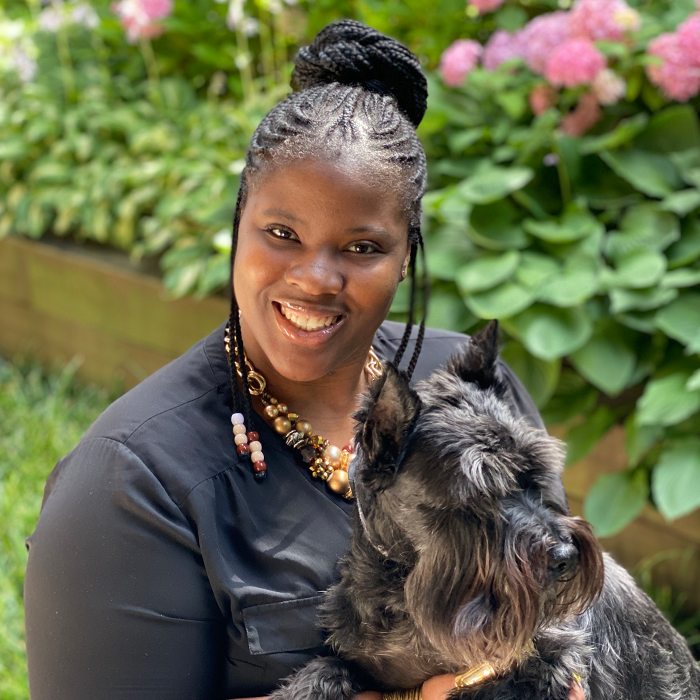 Dorie Tyson
Client Care Supervisor
I am originally from Christiansted, St.Croix, but moved to the DVM area as a kid and have been here since. In 2016 I joining the Friendship team as a Client Care Technician and moved into my current role, Client Care Supervisor in 2017. I am a freelancer photographer and in my spare time I enjoy spending time with family and my dog, Sir Kenji, a miniature Schnauzer.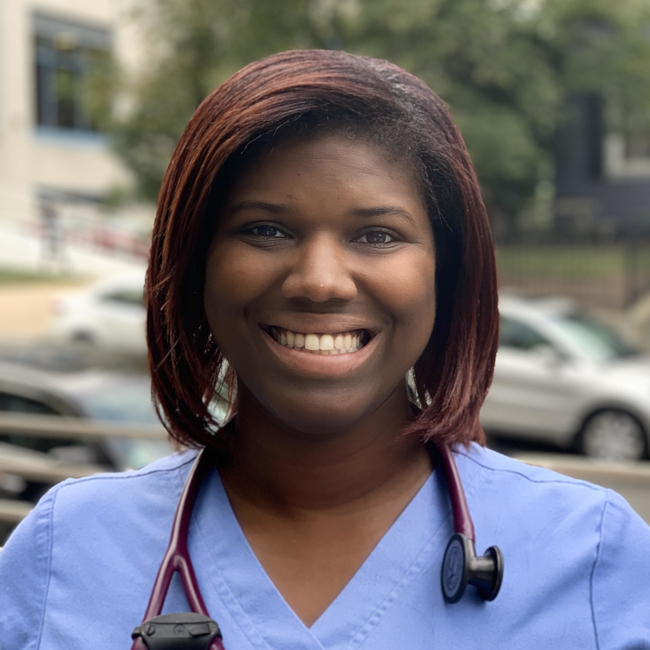 Kathy Waite,
LVT
Patient Care Manager
After graduating from the University of Maryland-College Park with a degree in Wildlife Conservation and Resource Management, I spent nine years working with small animals and exotics. Eventually I returned to school to further my education as a veterinary technician, graduating and earning my license in 2008. I joined Friendship in 2012 to expand my horizons and dive into the world of emergency and critical care, which is both challenging and deeply rewarding. When not working, I enjoy hiking, amusement parks, and embarking on adventures around the DC area and hanging out with my dog Gretchen. While I love working with all the wonderful veterinarians, technicians and support staff at Friendship, my dream is to rescue and care for sloths in Costa Rica.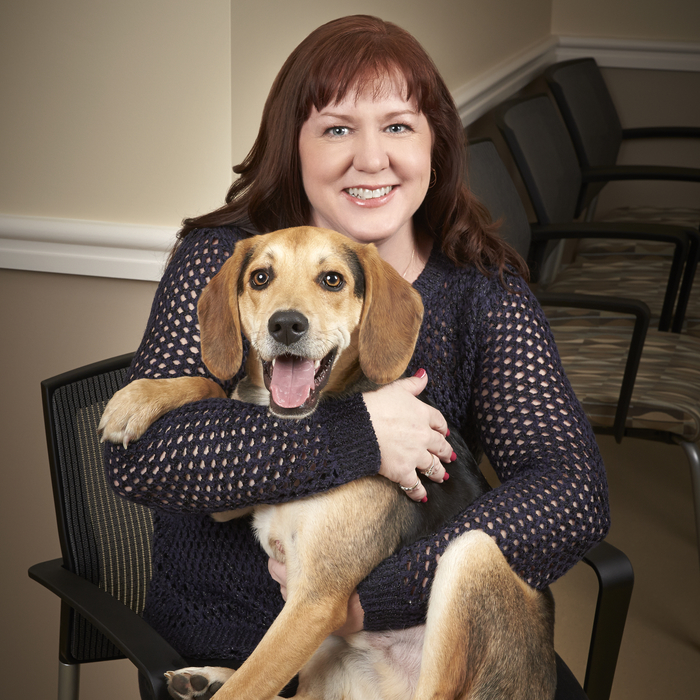 Stacie Ward
Accounting & Benefits Manager
A D.C. native, I joined FHA in 2004 after spending several years working in accounting and restaurant management. I currently live in Ellicott City, MD with my son Robby and daughter Grace. I have a Beagle mix named Rocky, a Whoodle named Lucy, and I love football season (Go Skins!!).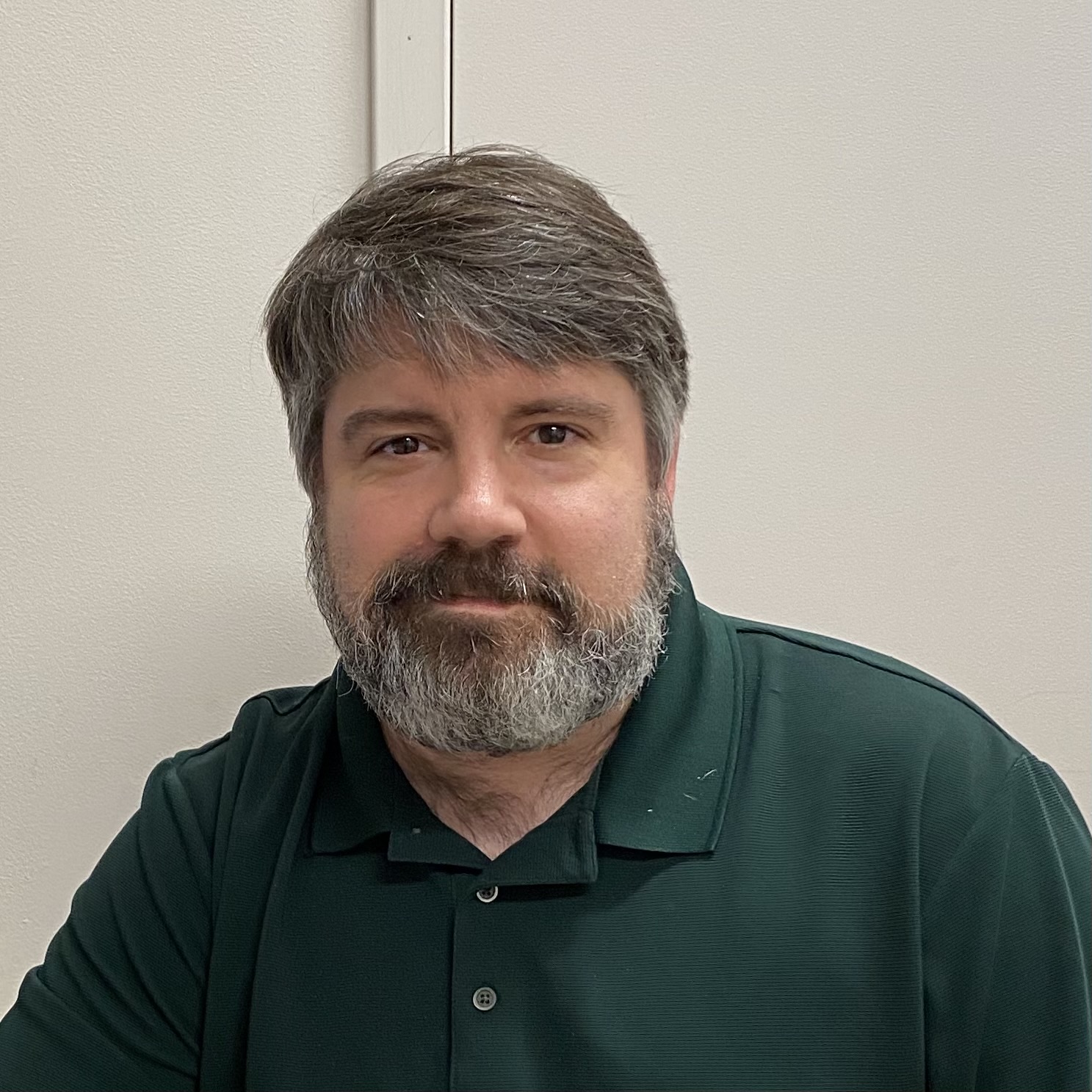 Chris Wheat
System Administrator
I am originally from Southern Illinois and moved to the DMV area in 2011.  Joining Friendship in 2014, I started as the IT Coordinator and have since moved into the System Admin role.  I have worked in the Information Technology field since 2008; studying and learning since 1997.
My wife and I currently live in Falls Church, VA with our elderly jack russell/beagle named Lucky.  We spend most of our time trying to make him happy with hikes and swimming in some local streams.  I read a lot of sci-fi, catch some St. Louis Cardinals and Blues games when I can, play a few video games, and tinker around with my own personal servers and labs at home.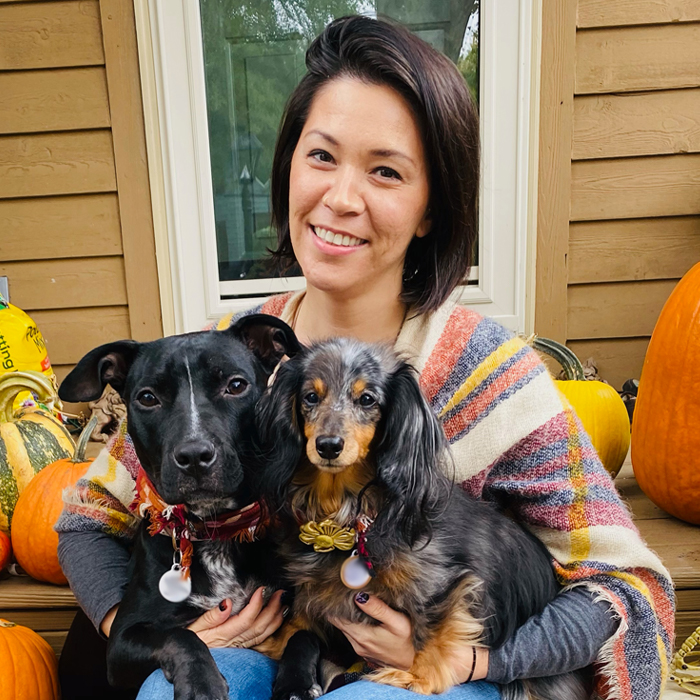 Meg Yagatich,
LVT
Talent Development Manager
Being part of a military family, I moved a lot as kid. The one constant, no matter where we lived, was our pets. My parents always made every effort to show me how we can care for animals of all sorts, which I credit for my commitment to veterinary care today. I took my passion for animals to North Carolina State University where I earned a Bachelor's degree in Zoology with a minor in Environmental Science. Shortly after graduation, I moved to Maryland and began my vet med journey.
I spent a few years at Banfield and joined  the FHA family in 2013. When I started as a veterinary technician and immediately felt at home. I took every opportunity to learn more and develop my skills for patient care and became a licensed tech in 2015. Trusted with more responsibility as a supervisor, I pushed myself and everyone around me to live up to Friendship's mission of providing the best patient care possible. I am grateful to continue that work in my current position as Talent Development Manager, where I strive to provide the support each department and employee needs to do their best work while fostering Friendship's core values.
I currently live in New Market, MD with my husband, William, and two kids, Brody and Griffin. We share our home, beds and hearts with our fur family, two dogs, Tiny and Tonks, and two cats, Sena and Splotch. In my downtime, I enjoy crafting, running and outdoor adventuring with family and friends.