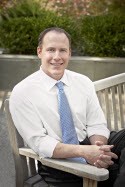 Dr. Glassman is a D.C. native who graduated from Sidwell Friends high school. After graduating from Kenyon College in Ohio, he performed molecular research in the Pediatric Oncology Branch of the National Cancer Institute at the NIH in Bethesda before attending the University of Pennsylvania College of Veterinary Medicine. Following year-long internships at Ohio State University and Hollywood Animal Hospital in Florida, Dr. Glassman completed a 3-year surgical residency at the University of Georgia. After his residency, Dr. Glassman was asked to stay on at the University of Georgia as a clinical orthopedic instructor before moving back to D.C. to work at Friendship in 2011.
In addition to his role as a specialty surgeon at Friendship, Dr. Glassman is also Chief of Surgery and has other administrative roles within the hospital.  In his spare time, Dr. Glassman enjoys staying active and spending time with his family, as well as taking advantage of all that D.C. has to offer.
Clinical Area(s) of Interest: My clinical areas of interest include fracture management, ACL repair, oncological surgery, and wound and soft tissue reconstruction.
Why Do You Work at Friendship?
I chose to work at Friendship because I wanted to come back and serve the D.C. pet community, while at the same time, being close to family and friends. I continue to work at Friendship for the family atmosphere of the hospital and because of my agreement with the Friendship mission statement and core values.  I also enjoy helping to shape and build Friendship as we grow from a 24-hour emergency and primary care facility to one that includes a full complement of cutting edge specialists with advanced diagnostics.
Education: Sidwell Friends School (1995); Kenyon College (1999); University of Pennsylvania College of Veterinary Medicine (2004); Rotating Veterinary Internship, The Ohio State University (2005); Surgical Internship, Hollywood Animal Hospital 2006); Surgery Residency, University of Georgia (2010); Clinical Orthopedic Instructor, University of Georgia (2011).
Board Certification(s)
American College of Veterinary Surgeons (ACVS), 2011
Publications and Research
Journal Publications
Glassman MM and Smeak DD  A dog with a non-healing flank wound. Veterinary Medicine 2006 August: 495-500.
Culp WTN, Glassman MM, Drobatz KJ, Baez JL and Aronson LR  Feline Visceral Hemangiosarcoma: 26 Cases 1990-2005: Submitted to JAVMA 2006, Presented at the 2006 ACVS Meeting in Washington DC..
Culp WTN, Mayhew PM, Reese M, Duda L, Glassman MM and Brown DC Subcutaneous Vascular Access Port Usage in Dogs and Cats Undergoing Fractional Radiotherapy: 172 Cases (1996-2007).Accepted by JAVMA
Ratterree W, Glassman MM, Driskell E and Havig M Craniomandibular Osteopathy with a Unique Neurological Manifestation in a Young Akita.Accepted by JAAHA
Glassman MM, Weh M, Hofmeister E, Roach W, Torres B, Johnston S and Budsberg SRadiogaphic Quantitative Assessment of Caudal Proximal Tibial Angulation in 100 Dogs with Cranial Cruciate Ligament Rupture. 40(7):830-8.
Text Book Publications
Glassman, M.(2014). Diskospondylitis. Blackwell's five-minute veterinary consult: small mammal, 6th edition. B. L. Oglesbee. Chichester, West Sussex, Wiley-Blackwell: xix, p. 692
Glassman, M. and M. Kent(2014). Atlanto-Axial Luxation. Blackwell's five-minute veterinary consult: small mammal, 6th edition. B. L. Oglesbee. Chichester, West Sussex, Wiley-Blackwell: xix, p. 692
Glassman, M. and M. Weh(2014). Muscle Strains and Injury. Blackwell's five-minute veterinary consult: small mammal, 6th edition. B. L. Oglesbee. Chichester, West Sussex, Wiley-Blackwell: xix, p. 692
Glassman, M. and Johnston, S.(2011). Canine Hip Dysplasia. Clinical veterinary advisor. Dogs and cats. E. Côté. St. Louis, Mo., Elsevier/Mosby: xlv, p. 1738
Glassman, M. and M. Kent(2011). Atlanto-Axial Luxation. Blackwell's five-minute veterinary consult: small mammal, 5th edition. B. L. Oglesbee. Chichester, West Sussex, Wiley-Blackwell: xix, p. 692
Glassman, M. and M. Weh(2011). Muscle Strains and Injury. Blackwell's five-minute veterinary consult: small mammal, 5th edition. B. L. Oglesbee. Chichester, West Sussex, Wiley-Blackwell: xix, p. 692
Continuing Education Presentations and Labratories
Renberg W, Johnston S, Glassman M Practical Orthopedics of the Pelvic Limb. Oquendo Center, in conjunction with the Western Veterinary Conference (WVC)-Las Vegas, Nevada (June 2012, 2013, 2015)
Glassman M The Art of Bandaging. Central Veterinary Conference (CVC)-Washington, DC (April 2012)
Glassman M Bandaging The Orthopedic Patient. Central Veterinary Conference (CVC)-Washington, DC (April 2012)
Glassman M Diagnosis and Management of Elbow Dysplasia. Central Veterinary Conference (CVC)-Washington, DC (April 2012)
Glassman M Oh @#$%, It's Not A Cruciate. Central Veterinary Conference (CVC)-Washington, DC (April 2012)
Glassman M Fractures- When is Intervention Necessary. Central Veterinary Conference (CVC)-Washington, DC (April 2012)
Glassman M Setting Owner Expectations for Fracture Repair. Central Veterinary Conference (CVC)-Washington, DC (April 2012)
Renberg W, Cogar S, Glassman M Practical Orthopedics of the Pelvic Limb. Central Veterinary Conference (CVC)-Washington, DC (April 2011)
Glassman M Oh @#$%, It's Not A Cruciate. Grand Rounds, University of Georgia- Athens GA (2010)
Glassman MPlatelet Rich Fibrin: the poor man's bone morphogenetic protein. Grand Rounds, University of Georgia- Athens GA (2009)
Glassman MDifferential Diagnosis of Cruciate Rupture in the Dog. Grand Rounds, University of Georgia- Athens GA (2009)
Glassman MEtiology and Pathogenesis of Hip Dysplasia. Grand Rounds, University of Georgia- Athens GA (2008)
Glassman MSurgical Management of Hip Dysplasia. Grand Rounds, University of Georgia- Athens GA (2008)
Glassman MCanine and Feline Chylothorax. Grand Rounds, University of Georgia- Athens GA (2007)