Pet-Loss Support Group
Join Us In Healing And Honoring
We offer our heartfelt condolences for your loss. We welcome you to join us for a safe and supportive group to honestly share your experience with the loss, or anticipated loss, of your animal in an inclusive community. Learn additional strategies to cope and develop ways to remember and honor their life. This group is offered as a free service on the 1st Tuesday and 2nd Saturday of every month.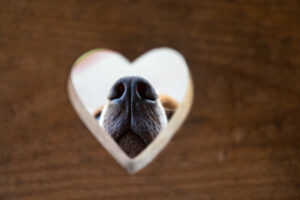 Upcoming Dates
1st Tuesday of Every Month from 7-8pm
January 5th, 2021
February 2nd, 2021
March 2nd, 2021
2nd Saturday of Every Month from 11am-12pm
January 9th, 2021
February 13th, 2021
March 13th, 2021
We are meeting virtually via ZOOM to encourage everyone's safety. You may access the virtual group from any computer and/or telephone.
Registration
For details and to register for the virtual Pet-Loss Support Group, click here.

Contact our veterinary social worker at socialwork@friendshiphospital.com with your questions regarding accessibility challenges and for additional resources to support you during this difficult moment.
Pet-Loss Memorialization
Pet loss is real loss. Be gentle with yourself and allow intentional time to release emotions. Finding ways to memorialize and honor your pet provides your family important closure and dignifies the meaning they held in your family. Some find it helpful to hold a ceremony or funeral service aligned with their cultural beliefs. Others prefer to write an obituary for their pet, create a photo album, or plant a memorial tree. Personalize your pet's memorial to reflect their unique personality and preferences, your cultural beliefs, and the role they played in your family. Here are a few suggestions to consider for honoring your pet and getting the conversation started with your family.
Inspiration for Honoring Your Pet's Life
Hold a funeral or memorial service
Write an eulogy or obituary
Anniversary celebrations (donate in their honor, go to pet's favorite parks)
Create a family album or slideshow (pictures, memories, and quotes)
Hold a music-based ceremony (bell ringing)
Plant flowers, herbs, or tree
Decorate and place a rock in your garden or around your home
Hang a flag
Make a toy for a shelter pet (write a message on squeaker before stuffing or on frisbee)
Incorporate pet's tags or meaningful items into accessories (keychains, jewelry, car decor)
Family Campfire (share stories and toss sprig of rosemary into fire in remembrance)
Place votive light in your home and decorate glass/vase
Rock painting and rock garden
Decorate a pot or vase with their collar or other belongings
Get a tattoo
Incorporate cremains, pawprints, or noseprints into jewelry and/or decor
Make holiday ornaments with pet's picture
Create a memory or shadow box of pet's collar/leash/bowl/toys
Donate to an animal shelter or animal-welfare cause (time or money)
Journal about the loss
Write letters or cards to pet (to and from pet)
Make a windchime with pet's picture
Make a headstone
Decorate a birdhouse
Frame a picture
Donate pet's belongings to accepting animal organizations
Getting the Conversation Started with your Family
Share your favorite memory with your pet.
What will you always remember about your pet?
Where were some of your pet's favorite places?
What were some of your pet's favorite toys?
What were some of your pet's favorite treats?
What were some of your pet's favorite activities?
How did your pet like to show their love?
Share your favorite picture of your pet.