Trick-or-Treat Fido Has Come to Eat!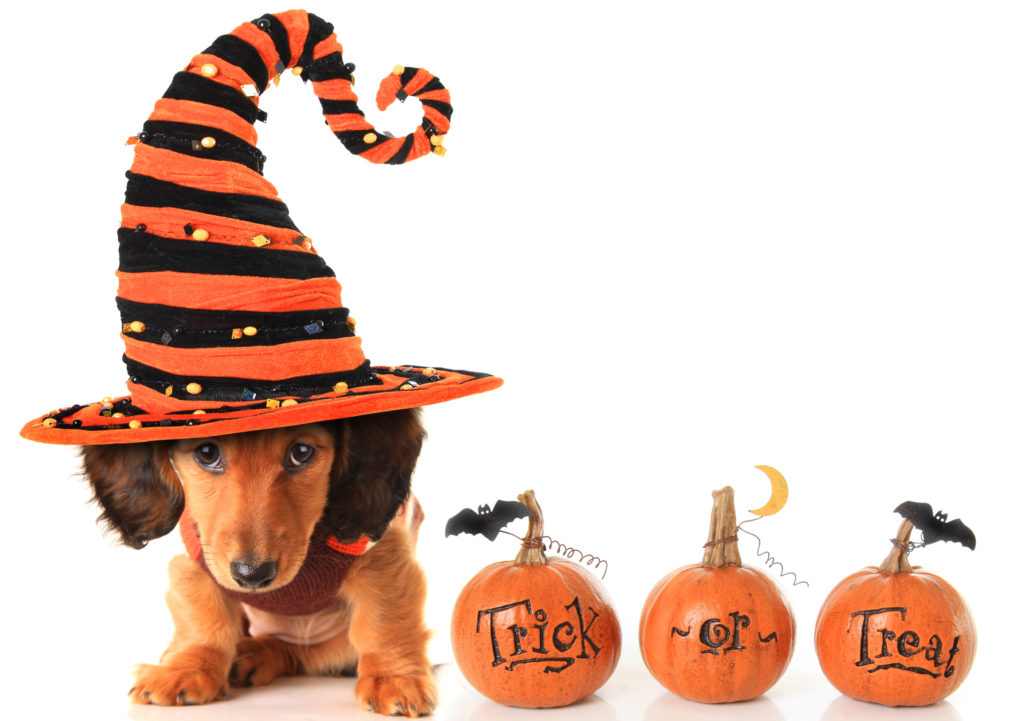 Happy Halloween! Before you know it we will start seeing ghosts and goblins roaming the streets! Halloween has been a major holiday in the United States since the early twentieth century, approximately since 1921. When one thinks of Halloween, traditionally you think of children and kids dressing in costume, going door-to-door trick-or-treating. Well move on over kids, Fido is taking over!
The past twelve years has shown a significant and steady increase in the pet population that partakes in dressing-up in a costume. The National Retail Federation (NRF) conducted a survey of those celebrating Halloween this year, and 16% will dress their pet(s) in costume. This equates to 28.6 million people dressing their furry companions in Halloween costumes! The NRF further predicts that $350 million dollars will be spent on costumes for pets! (http://research.nrffoundation.com/Default.aspx?pg=107#.WdUtHltSyHs)
With that said, the prediction of the most popular pet Halloween costumes this year will be:
#1. Pumpkin
#2. Hot Dog
#3. Dog, lion, or pirate
#4. Bumblebee
#5. Devil
#6. Batman Character
#7. Ghost
#8. Cat
#9. Witch
#10. Star Wars Character
I have always been a fan of theme costumes for my dog and I. One year we were Peter Pan (him) and Tinkerbell (Me). Another year – with the help of some family members – we were the cast of The Wizard of Oz, He was the Lion and I was Dorothy. What are you and your furry companion being this year?
Happy Halloween!
Sources Cited: