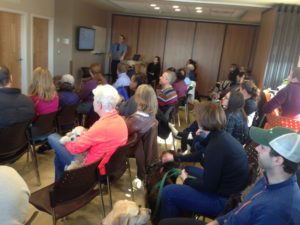 Friendship Hospital for Animals knows that pet ownership can leave you with a lot of questions about providing the best care for your pet. That's why we offer Client Education seminars, aimed to provide valuable pet-related information to our clients and community.
Seminars are hosted in our 2nd Floor reception area. Free to the public and their pets. Light fare and soft drinks provided.
To receive details on upcoming presentations, as well as RSVP information, sign up for our newsletter.