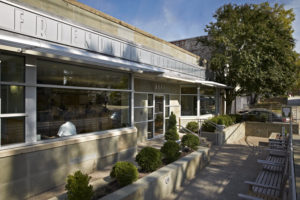 At Friendship, we pride ourselves on being an actively engaged member of our community. Our Mission, Vision, Core Values and ways that we participate in the community are detailed below:
Our Mission
We are a leader in comprehensive animal healthcare that improves the well-being of our patients, clients, team members and community.
Our Vision
To be the the most medically progressive independent animal hospital in the country while adhering to our core values.
Our Core Values
The Friendship Family:
Commits every team member to a clear, shared vision of our future.
Values personal and professional growth. Shares knowledge with the entire healthcare team.
Sets and maintains high service and healthcare standards. Holds individuals accountable to those standards.
Is committed to providing excellent care to our patients, our clients and each other twenty-four hours every day.
Fosters an environment of loyalty, respect and equality. Recognizes and celebrates the diversity of our clients and our team.
Is committed to open and honest communication.
Cultivates a positive environment which is cooperative, supportive, productive, creative and fun.
Is committed to community service and corporate social responsibility.
Strives to be a national leader in the veterinary healthcare profession.
Community Involvement
Friendship is committed to the community in a variety of ways. Below lists just a few examples.
Veterinary Partners
Friendship works with a number of rescue partners providing discounted veterinary services and donations as well as free first time examinations to pets adopted through these organizations. Currently, we work with the following groups:
Humane Rescue Alliance
CityDogs Rescue
LuckyDog Rescue
Community Service Leave
Friendship provides all staff members employed for at least one year with paid leave so that they have an opportunity to "give back" to the community. Friendship provides six paid days of community service leave each year to qualified staff members. Staff members may users the leave forth the community service of their choice. Friendship employees have used their leave to work for schools and churches and animal humane organizations.
Marshall Legacy Institute
Friendship is a proud supporter of the Marshall Legacy Institute. MLI trains landmine detection dogs and works with countries around the world to clear landmines, provide survivor assistance and do education outreach. We participate in their annual Clearing the Path Gala and have sponsored a dog, named Friendship.
Food and Friends
We support Food and Friends whose mission is to foster a community caring for men, women and children living with HIV/AIDS, cancer and other life-challenging illnesses by preparing and delivering specialized meals and groceries in conjunction with nutrition counseling. Friendship provides support in various ways including being their largest fundraiser for the Slice of Life campaign for the last several years. We have helped raise hundreds of thousands of dollars for this organization by matching free veterinary care to our rescue partners' pie sales for their Thanksgiving event.
Funds
Friendship has several funds to help our clients and patients as well as to advance the care we are able to provide.
Brudder Sullivan Fund
The Brudder Sullivan Fund is set up to help owners who are unable afford their entire bill to pay for services. It is an internal fund which Friendship contributes to each time a pet is euthanized.  It only pays part of a bill, not the entire bill. Clients/Pets must qualify for Brudder Sullivan money and must be approved by a member of our management team. The Fund can only cover a set portion of the bill as it has limited resources.
Angel Fund
The Angel Fund has been set up to help owners financially with cases that have a complicated diagnosis/prognosis that presents a significant financial burden to the owner or that would permit Friendship doctors to utilize new or progressive medical techniques or procedures.
Pandora Fund
The Pandora Fund was established to allow our veterinarians, with the consent of the client, to perform additional diagnostic tests in unusual or unsolved medical cases that would contribute to the growth of our knowledge base and skill set here at Friendship or the greater veterinary community.